Breakfast Edition: 14 October 2015
Updated | By MornéJK
WATCH & LISTEN: Here's a recap of this morning's top news stories.
POLICE OFFICER ARRESTED FOR RAPE: A Warrant Officer from the Mondeor police station in the south of Johannesburg is still sobering up in police cells on the East Rand, after he was arrested in the early hours of this morning, for allegedly raping his police colleague's 13-year old daughter. The Independent Police Investigative Directorate's Grace Langa confirms the officer was still drunk during his arrest. DNA samples have been taken from the man while the Police's dog unit will be dispatch to the crime scene to collect more evidence this morning. The officer is currently being detained at the Vosloorus police station and will appear in court appear in court tomorrow.

NUMSA MEMBERS MARCH IN JOBURG CBD: Expect Gautrain bus service disruptions and road closures in the Johannesburg CBD where NUMSA workers will lead today's march against corruption. Marchers are expected to leave Mary Fitzgerald Square at 11:00 this morning to hand over various memorandums. JHB Metro police spokesperson Edna Mamonyane says they're expected to disperse from Mary Fitzgerald Square.
SA ECONOMY IS SAFE FROM RECESSION: A serious warning that South Africa is unlikely to avoid a recession. So says former Reserve Bank governor Tito Mboweni deliver his maiden lecture at Wits University yesterday and, as Silindelo Masekane reports, Mboweni says the economy is going nowhere slowly.
FIRST US DEMOCRATIC DEBATE: In the US, the five candidates hopeful to become the Democratic Party's presidential candidate - have squared off in their first TV debate. Front runner Hillary Clinton and top rival Bernie Sanders set their targets at the controversial issue of gun control - with 90 people shot dead in the US every day.
MH17 INVESTIGATION: The worst nightmare for frequent flyers - Dutch-led air crash investigators concluded that some of the 298 people on board may have known for up to 90 seconds that they were about to die, after a Russian-made missile ripped into the left side of the cockpit. A partial reconstruction of the Malaysia Airlines jet made of wreckage found strewn across eastern Ukraine, has told the graphic story of its violent last moments in July last year.
CHIMP ADOPTS BABY: An Australian zoo unveiled a baby chimp adopted by a pregnant female in an "unheard of" act after his mother died during birth. The baby, whose name Boon means blessing, was orphaned when mum Soona died shortly after he was born at Monarto Zoo, southeast of Adelaide, late last week. But in a heart-warming twist, the "strong" and "healthy" infant was immediately adopted by fellow chimp Zombi, who had remained by Soona's side as she died. The zoo's senior primate keeper Laura Hanley said she did not know of anywhere else in the world where a pregnant chimpanzee had taken on the role of surrogate to another infant, so close to a birth of her own.
'Miracle' chimpanzee baby makes his public debut today at #MonartoZoo. STORY: http://t.co/w0Qt2QcHs9 #7News pic.twitter.com/vcSWiGPmZo

— 7 News Adelaide (@7NewsAdelaide) October 14, 2015
TOP PHOTOS WIN BIG: A photo capturing the surprising behaviour of two foxes in Canada has won the 2015 Wildlife Photograph competition. The photo shows a red fox hunting an Arctic white fox.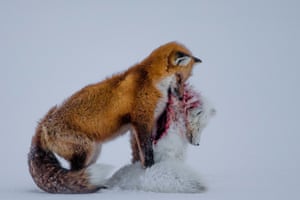 SOME OF THE OTHER WINNING PHOTOS: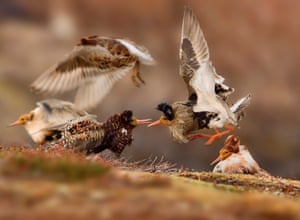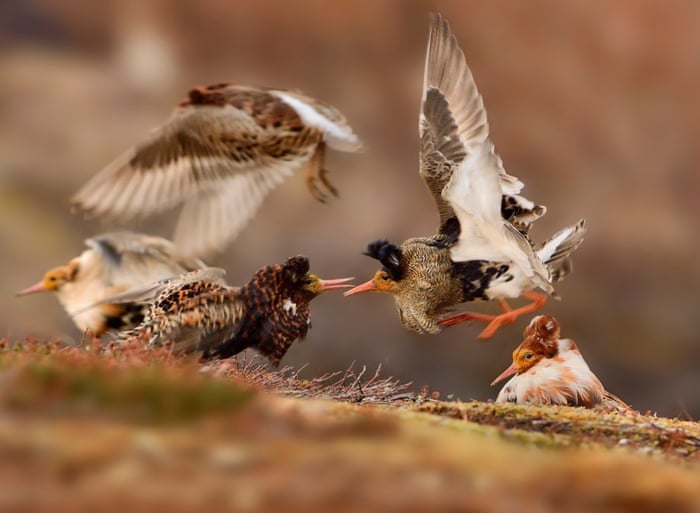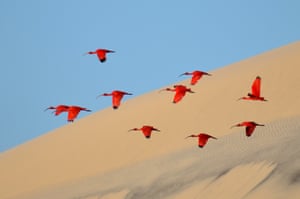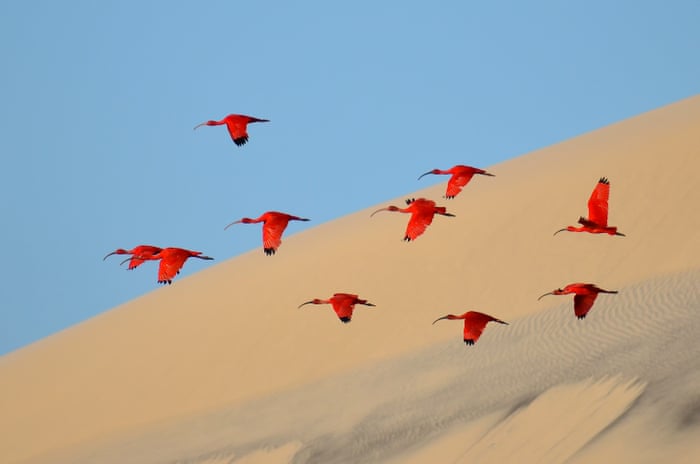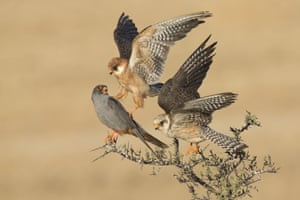 FINANCIAL INDICATORS:
For more breaking news follow us on twitter @JacaNews
Show's Stories
In celebration of the 2023 Rugby World Cup, the Drive team have decided ...

The Drive with Rob & Roz

10 hours ago

This might be the most South African video on the internet...

The Drive with Rob & Roz

10 hours ago