Forty-one passengers die after emergency landing in Moscow
Updated | By Breakfast with Martin Bester
A horrible plane crash made headlines over the weekend after 41 passengers died.
On Sunday morning, 41 passengers died in a horrible plane crash after the plane was forced to make an emergency landing in Moscow.
ALSO READ: Ozzie the dog eats over R3,000 in bank notes
According to the Investigavite Committee, 78 passengers including crew members were on the plane. The plane had been flying to the northwestern Russian city of Murmansk.
According to the committee, 37 people survived the crash.
No official cause has been given for the disaster. 
The dramatic footage of the plane went viral on social media after the crash-landing. 
WATCH THE VIDEO BELOW:
Probe launched as over a DOZEN people feared dead in #Superjet100 crash landing in #Moscow

https://www.rt.com/rtmobile/news/latest/458442/html/ … #planefire #planecrash #Russia #Sheremetyevo #SheremetyevoAirport
3
See Richard Grune's other Tweets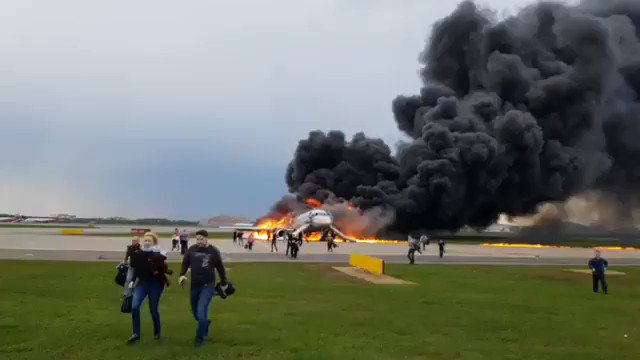 Moscow-Murmansk Plane

Burst Into Flames After Rough Landing

:Mikkentosh #самолет #Plane #Crash #Moscow #Murmansk #Москва #Мурманск #PlaneCrash #Burning #Fire #Pilot #Accident
3
See maxpl's other Tweets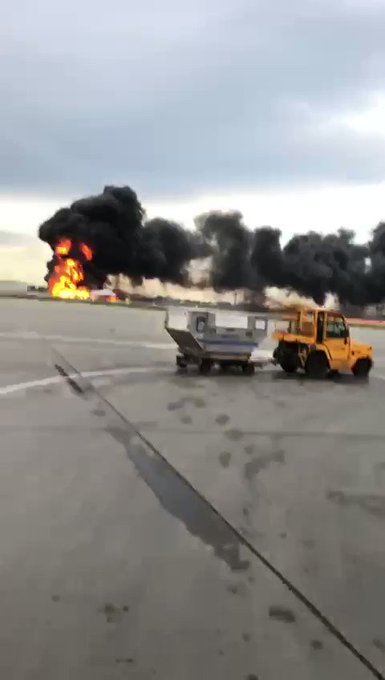 Russian plane crash in Moscow. #Russianplanecrash #Russian Sympathies to those who died.
10
See lazy artist's other Tweets
Show's Stories
"Jou empatie maak my nederig, jou passie en lewenslus gee my krag. Ek he...

The Scenic Drive with Rian

15 hours ago

The Scenic Drive, friends and listeners helped healthcare workers in Gau...

The Scenic Drive with Rian

1 day, 8 hours ago